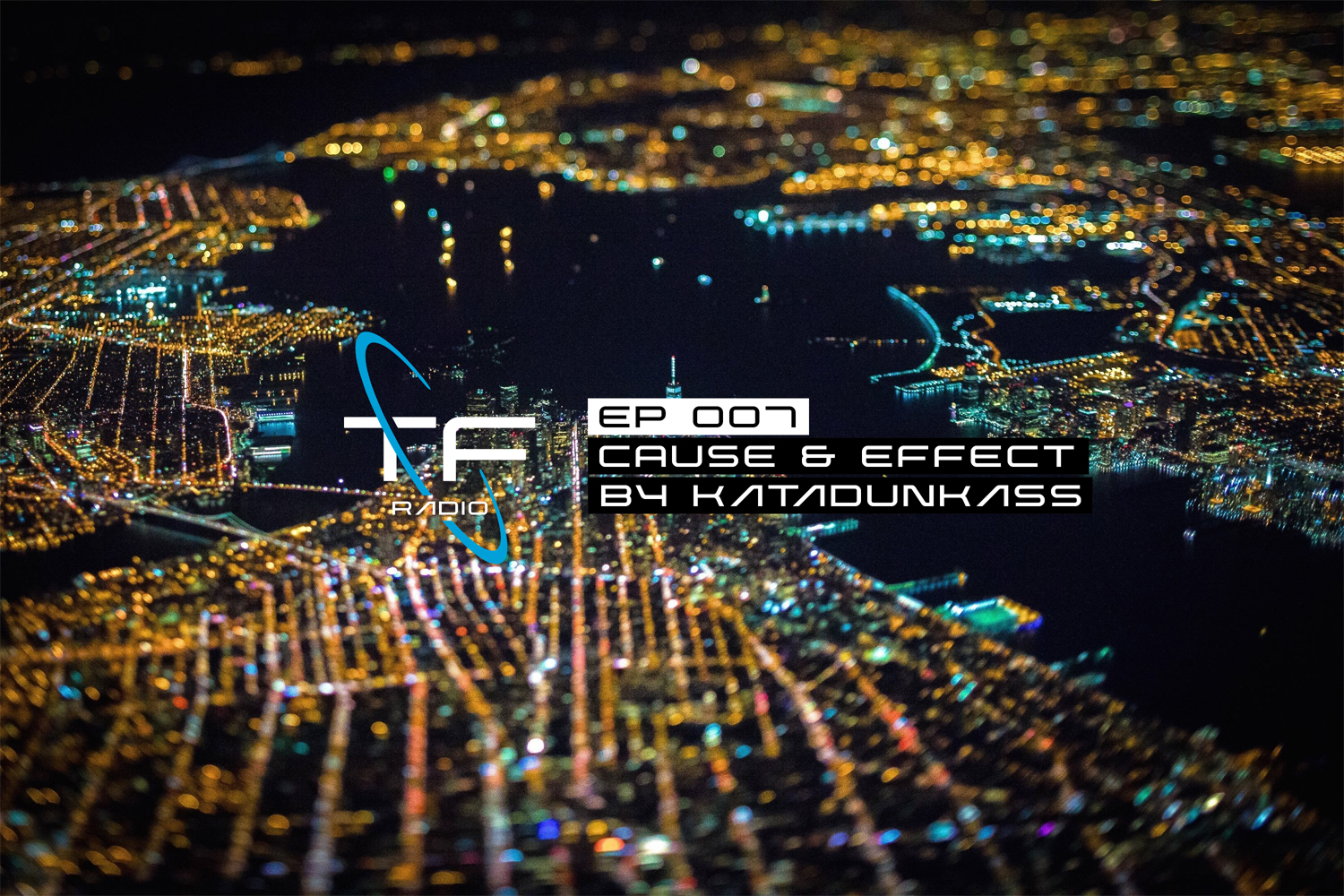 TranceFix presents TF Radio 007
'Cause & Effect'
Mixed by Katadunkass (DK)
I know it, you know it, we all know it - we have heard pretty much everything there is to hear from the 90's right? So, why even bother with another one. Let me guess, there will be a couple of slow progressive tracks, most likely tracks which have been played by Sasha, Digweed, James Holden or Dave Seaman. Oh, oh, and most likely some trancier grooves from Bonzai, Eye Q Records or Platipus! And we will definitely finish with something from either Airwave or Paul van Dyk - I mean, we have to, right?
Well, wanna know a secret? The 90's was not just about that - the 90's was so much more. New genres was being born, organic sounds was being tested, structures pushed to their limits and beats broken and collected in new, almost unrecognizable ways. That sounds exciting, right?
This mix is a tribute to the 90's - but not in a way you've heard before. Forget about trance. Forget about progressive. Forget about regular beats and patterns. This mix is here to show you the underground world of 90's trip-hop, breakbeat, jungle and techno-music. This mix will definitely not be for everyone, but it will open your eyes for what electronic music in a certain, narrow window was all about. Cause & Effect is one of the most personal mixes I've done so far with some of my all time favourite tracks mixed in new, exciting ways.
So, wait until nightfall, turn off the lights, spin it, sit back and relax. Well, for the first half that is. Oh, and before I forget; Not EVERY track is from the 90's - see if you can spot which one isn't
Tracklist:
01. Tosca - Suzuki
02. Massive Attack - Sly (7" Stone / Underdog /Double Bass Accapella)
03. Ruby - Flippin' Tha Bird (Ceasefire Remix)
04. Unkle feat. Alice Temple - Bloodstain
05. DJ Shadow - Changeling / Transmission
06. Palm Skin Productions - The Beast (Autechre Remix)
07. Gasoline - The Hardest
08. Invisible Inc. - Pure
09. Scientifik - I Ain't The Damn One (Instrumental)
10. Citizen Kane - Blackrain (Instrumental)
11. Boards of Canada - Everything You Do Is A Balloon
12. Dead Poetz Society - Lick A Shot (Instrumental)
13. Mobb Deep - Give Up The Goods (Just Step) (Instrumental)
14. Pelican City - The Northside
15. Morcheeba - Trigger Hippie
16. Garbage - Queer (The Very Queer Dub Bin)
17. The Prodigy - Voodoo People (Chemical Brothers Remix)
18. The Octagon Man - Free-er Than Free
19. Eon - Spice (J.Saul Kane Version)
20. Trigger - Stratosphere
21. 2 Kilos ? - The Dream
22. The House Crew - Maniac (The Final Conflict)
23. Nebula II - Atheama
24. Destroyer - Senses (Converter Mix)
25. Brainkillers - Screwface
26. Lemon D - Something I Feel
27. Egyptian Empire - The Horn Track​