Joined

Jul 13, 2020
Messages

63
Thanked

26
To differentiate whether there are new replies on a thread vs. no new replies, the threads with new replies are bolded. However, the bolding is very subtle (font-weight: 600) and isn't easy to notice at first glance.
For example:

Bottom 2 are unread, top two are read.
One way would be to either add more weight to the bolding and/or change the avatar to be a static icon which loses opacity whenever there are no new replies.
Example: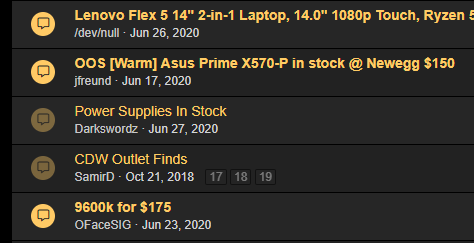 At a glance, you can distinguish between read/unread threads very quickly.