Joined

Jun 27, 2020
Messages

3,694
Thanked

2,634
I was just looking up Ivan the Terrible on Wiki (because of a Epic Rap Battles of History video haha), and stumbled upon a painting of him, holding his dead son in his arms in desperation, after killing him moments before. What struck me the most were his eyes. It's almost as if, in that moment, he became aware of how terrible he really is. Just look at it.
(Note: I will post slightly downsized images because of the forum limitations, but I'll include the title, author and year(s), so you can look them up easily.)
Ilya Repin - Ivan the Terrible and His Son Ivan on 16th November 1581 (1883 - 1885)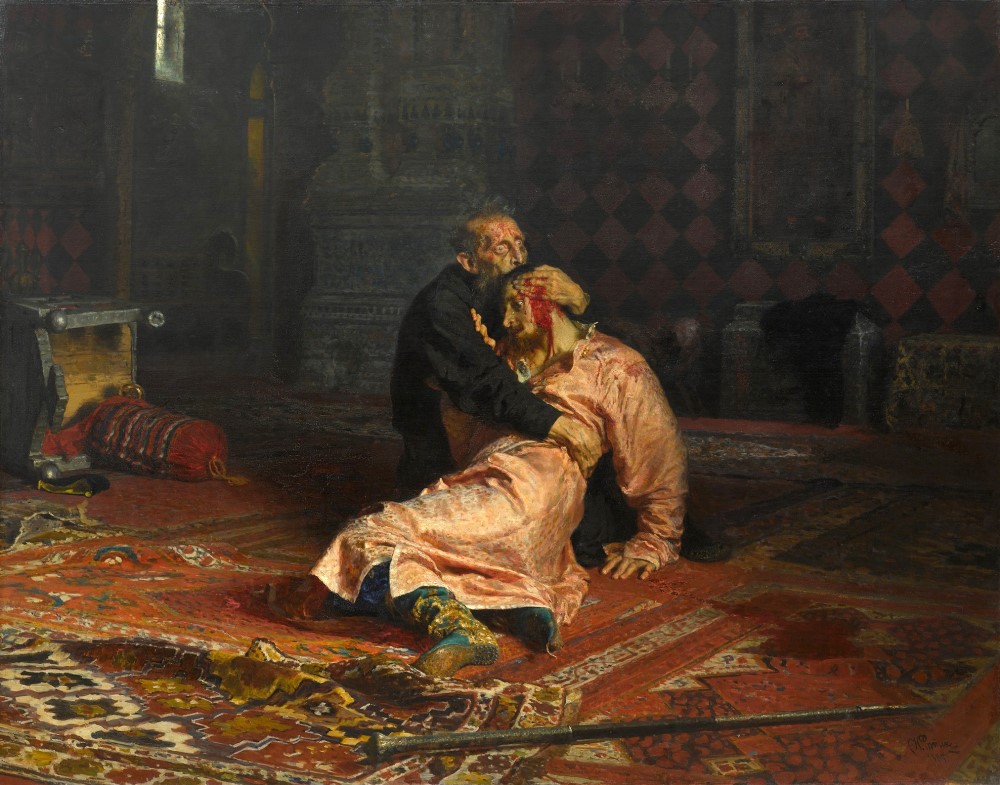 Next up is probably the, at the same time, most awful and incredible painting I have ever seen. It appears in Dostoevsky's The Idiot (and that's how I have found about it), but you absolutely don't have to read the book to
get
this painting. It is immediately apparent upon seeing it. I mean, here's THE human ideal, the God himself, the Lord, the saviour...and just look at him! Another dead, lifeless, putrefying human. I'm not even religious but it strikes me.
The painting is actually 1:1; the lower part of the picture is just to provide a better view of the head and torso.
Hans Holbein the Younger - The Body of the Dead Christ in the Tomb (1520 - 1522)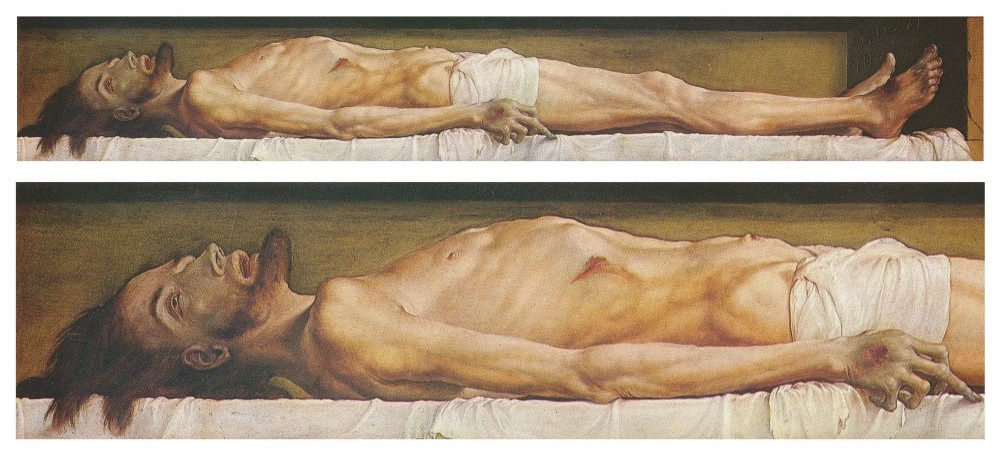 What are your favourite paintings? What strikes you the most about them?