Joined

Jul 19, 2020
Messages

111
Thanked

69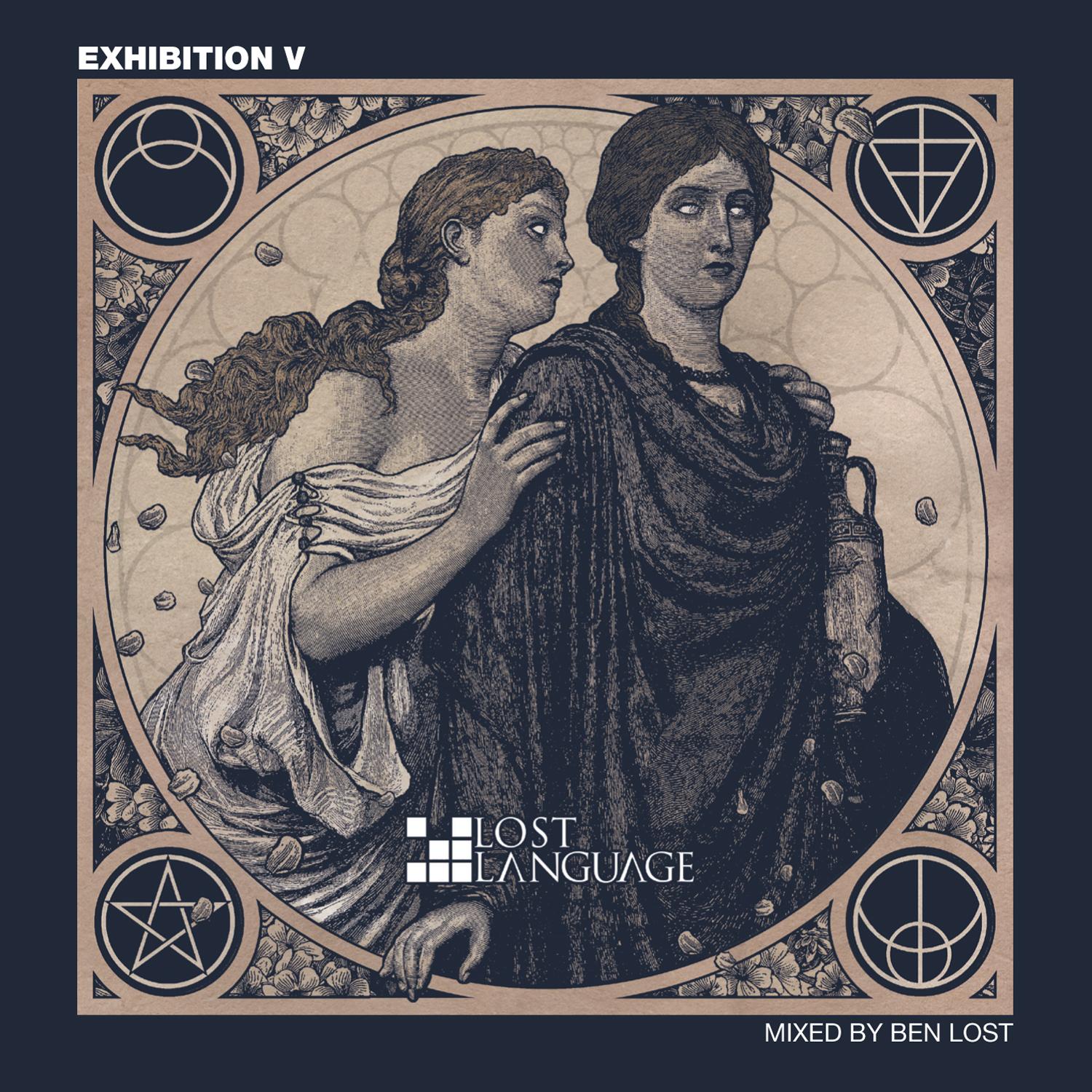 Release Date:
10 March 2014
Label / Cat#:
Lost Language /
LOSTCDLP020
What was once Lost is now found… After an extended timeout, lasting more than a half-decade, Ben Lost has returned to the director's chair of Lost Language. One of trance & progressive's most eminent imprints, over its near 15-year label lifetime it has been the springboard for the careers of an axiomatic list of famed producers. To mark his retaking of its A&R reins, and a new waypoint in the label's history, he's mixed the fifth episode of its hallowed 'Exhibition' mix-series.

Ben launched the 'Exhibition' line during the label's early millennial era, quickly helming it into a singular position in the mix collections of trance and prog fans alike. Now, almost a decade after he mixed his last one, the prodigal one's returned to expo the ongoing development of Lost's musical language. The album features tracks and mixes from array of new talent. In amongst its progressive foothills, trance peaks and Goan inclines are tracks and remixes from Manmachine, Ovnimoon, Superpsychics, Cosmithex and Sonic Entity, as well as more seasoned sound shapers like Guy J, Activa and Neptune Project. Ben has tasked many of them with remixes of the label's vastly respected back-catalogue, with new directions & tangents lent to tracks by Space Manoeuvres, Miro, Barraka, Accadia and C.M.

Out Through Lost Language 10th March 2014

Of its release, Ben says: "Exhibition V' is our new year-zero. A holographic slice of who we are, where we've been and where we're going. Our collective's heritage is rich… and it's only going to become more so.""

Musically, Ben's latest exhibit opens in the blackly chromatic night-time thrall of 'Late Reflections', the latest from Canada's fast-emerging Bernie Allen. Setting its stage with a progressive depth, it segues into a new take on Space Manoeuvres' evergreen 'Stage One' courtesy of Bedrock's Guy J. Hot on its heels comes a tribally spin on Barraka's 'Song To The Siren', with Holland's Jaap Ligthart immersing his rework in its ocean deep vocal.

Mixing fluidly, seamlessly & harmonically, he continues to churn the progressive waters deep with Hazem Beltagui's glacier cool treatment of Amir Abbasi's 'Angelus Sine Sensu' and Mindwave's stunning Dub of Miro's 'Paradise'.

As it moves out of its overture, the mix makes its first upwards gear shift. Underground legend Taucher gets acidic on an astonishing reboot of DJ Orion & J Shore 'Brotherhood'. Chile's Ovnimoon meanwhile deepens the LFO on Miro's 'By Your Side', synthesizing its hypnotizing vocals with trance-noir tones.

'Exhibition V's midpoint sees it open itself up to a hotbed of the label's new Goa trance talent. The ballistic brio of Freesoup's 303-powered 'We Who Have', the quake-inducing bass of 'Where's Cynthia', Sonic Entity's masterful shakedown of Filteria's 'Perpetually Delayed Voyage' and their own strobelite symphony 'Genome Evolution' each take their turn to charge the mix.

Lifting towards its finale, Ben angles in the third edge of Lost Language's new triangulation. On their Third Eye Remix, Neptune Project recast Accadia's classic 'Blind Visions' as a string-swelling, Everest-like euphoric creation. Activa meanwhile rules just as upliftingly over C.M.'s epic 'Dream Universe'.

Across the progressive, euphoric, melodic and Goa trance strata, the album showcases the label's onward vision. Lost Language's fifth 'Exhibition' opens March 10th.
https://soundcloud.com/lost-language-recordings%2Fsets%2Fexhibition-v-mixed-by-ben-lost
Track list:
01. Bernie Allen - Late Reflections (Manmachine Remix)
02. Space Manoeuvres - Stage One (Guy J Remix)
03. Barraka - Song To The Siren (Jaap Ligthart Vocal Mix)
04. Amir Abbasi - Angelus Sine Sensu (Hazem Beltagui Remix)
05. Miro - Paradise (Mindwave Dub Remix)
06. DJ Orion & J Shore - Brotherhood (Taucher Adult Mix)
07. Miro - By Your Side (Ovnimoon Remix)
08. Freesoup - We Who Have
09. Manmachine - Where's Cynthia?
10. Filteria - Perpetually Delayed Voyage (Sonic Entity Remix)
11. Sonic Entity - Genome Evolution
12. Superpsychics - Coheena (Cosmithex Remix)
13. Accadia - Blind Visions (Neptune Project's Third Eye Remix)
14. C.M. - Dream Universe (Activa Remix)
One of the favorite comps from my collection. Enjoy pretty much everything about the damn thing.
Tried embedding the playlist but it for some reason won't embed with the bit at the bottom which allows you to select a track. There's also apparently a limit of 5 pieces of media per post, so can't embed all individual samples.
Last edited: