Super-Frog Saves Trance

​
TranceFix's review of the debut album from
SFST
,
Straw Man,
released on
Solarstone's
new label
Electronic Architecture.
Read our Interview with him
here
.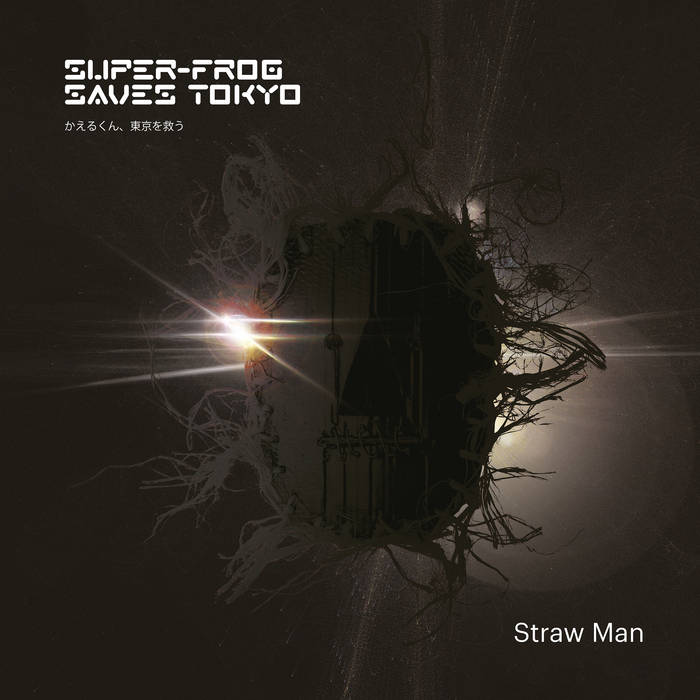 Straw Man - Album Review
Debut albums are always interesting moments in a musician's career, allowing producers to introduce themselves to the listeners for the first time, offering a culmination of their many different influences and identity in a much more considered way than we'd usually get with singles or EPs.

For the review of Super-Frog Saves Tokyo's album Straw Man, we wanted to focus on that culmination, putting aside specific track descriptions - about how track X reminds us of summer evenings past - and instead choose to focus on the question of what makes an album great, and asking where does Straw Man sit when answering that?

If one thing can be said straight off the bat it's that the album acts as a true reminder of the familiar adage 'the sum of the whole is greater than the individual parts'; that a great album shouldn't depend on a selection of stand out tracks but instead run together in a way that leaves an impression based on the success of the complete experience.

Straw Man embodies this perfectly, clearly having its own cohesive identity which manages to bring together some of Trance's best tracks in recent years (prior single releases such as Kyoto and Ark), working those big standout moments amongst more atmospheric or unorthodox tracks that help move the listener through the various ups and downs.

It's a welcomed slap in the face of genericism that has been such a recurring problem within today's scene, instead, becoming a wonderful antithesis to that trend, with a truly interesting album that feels both grounded by 90's influences while also offering something completely new and modern. We loved the combination of beautiful synths, industrial grittiness, ambient atmospheres and unconventional arrangements, something not easily pulled off in combination. Solarstone used the term 'Modular Techno' in one of his Pure Trance radio shows, but we think the term 'Modular Trance' is more suited, and reflects that unique perspective Straw Man is bringing to the Trance scene, which is so desperately needed.



After listening to this album a number of times, two things stuck out the most:

The first is that the album feels like we went to Dave's (Super-Frog Saves Tokyo's) house, and he played us his favourite records. "This is what I love, have a listen." Pure, unfiltered Super-Frog Saves Tokyo. Music from the heart. It's so easy to imagine Dave as a small kid, fiddling with synthesizers while having a big smile on his head all the time during the production of the album. There are definitely some sounds that do feel were a little too disjointed, or maybe that something extra was missing, but ultimately we didn't care… This wasn't made for us. This was made by, and for Super-Frog Saves Tokyo and that's what drives the experience.

Secondly, with only a handful of singles in the past few years, this guy sounds like he has been doing this for years! Just listen to Kyoto, his first single. Absolutely amazing. Perfect attention to detail, and just overall a lovely piece of work. Dare we say a future classic and one of the strongest debut tracks. Ark also brings insane amounts of energy and class and all the tracks on the album offer that mature production touch and track content.

It was very easy to connect to the tracks, a lot of different and diverse sounds are presented, but still keep your attention. The musical content isn't masked by complexity, structure or style; it feels like raw, uncompromising inspiration and one that gets more interesting the more you listen to it.

It's worth mentioning that in an overly saturated music scene, a musical undertaking like this might seem too niche, unwanted, or even too risky for labels. Investing in promotion and physical copies of a debut album by a relatively unknown artist is not something we often see, so we absolutely have to take a bow to the new Electronic Architecture label and Solarstone in general for backing this. Solarstone has been supporting awesome music for what feels like an eternity now, continuing to bring us newcomers with fresh ideas.

This is something we feel is important and should be pointed out. Artists need the support of the big labels - if labels don't take risks with new sounds and ideas, neither will the artists. We need more variety of expression in the scene, it helps move it forward.

Returning back to the question of "what makes an album great". We'd say it's something you haven't heard before, something that makes you feel something you haven't felt before and something that brings all that together as one. In Straw Man's case we feel that might be described as excitement, intrigue, or even a feeling of renewed optimism and hope, that there are still producers like this out there, who have something of their own, and want to share it with the world without compromising their identity, or being bound to the shortcomings and norms of the current scene.

Ultimately, all we want is more artists who aren't afraid to express themselves, and who actually want to express themselves in ways not seen before. It's artists and albums like Super-Frog Saves Tokyo and Straw Man that very much keep the Trance scene alive.
-------
Listen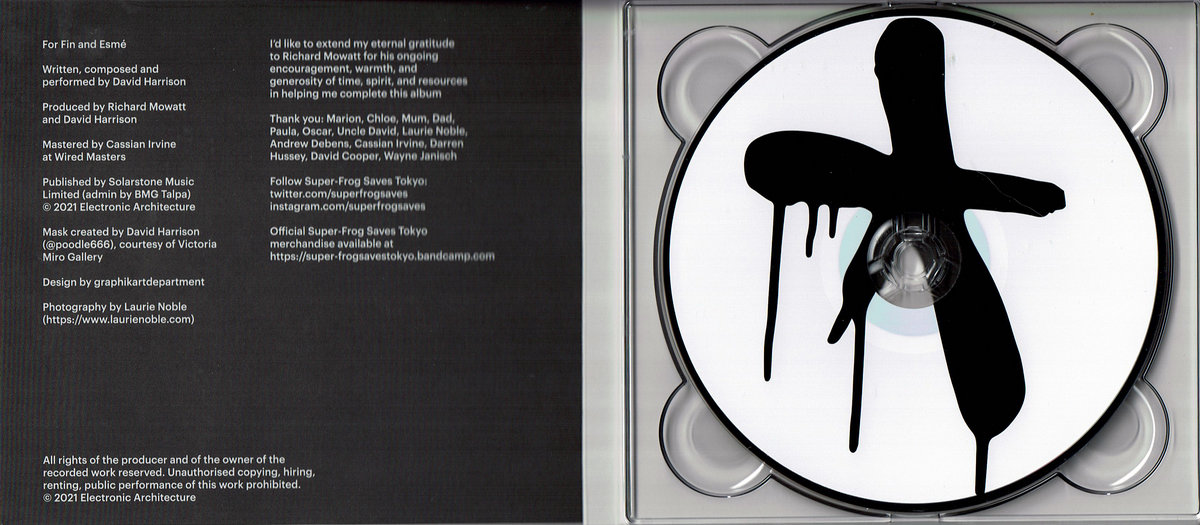 -------
The album is available in most stores and streaming platforms. Support SFST and buy the album on
Bandcamp
. You can also find the album on
Beatport
,
Soundcloud
,
Spotify
, among others. Keep up with SFST on
Facebook
,
Twitter
and
Instagram
.
Discuss the album here:
Super-Frog Saves Tokyo - Straw Man [Artist Album] [Electronic Architecture]
Last edited: