UTE is an Oslo based collective which started out hosting forest raves in Norway, now a succesful and exciting underground music label exploring the sounds of Trance, Techno, Psy and Ambient. We interviewed Teo Bachs, producer, and one of the founders of UTE, to get perspective from someone right in the middle of what appears to be a growing underground movement, striking the chord of listeners looking for the return of authenticity within 4/4 hypnotic music.
Really enjoyed this interview guys. It's an excellent case study of how and why underground labels begin, and what makes them resonate with listeners. Very interesting. Hope you like it too.
How has your year been so far, personally and also musically?

This year has been great in contrast to 2020… This summer we hosted our first forest party since summer of 2019, and then Marius and I got a chance to play at the Kune Festival in Denmark. But of course it has been rough to navigate everything that has been going on.

Musically I would say COVID only affected us in a good way. Being locked up in the studio for almost two years has resulted in way more music than we could ever release. And probably the most productive year for us so far on the label side of things.

So what's the story behind UTE? How did it all begin and what drove you to start the label in the first place?

Me and four close friends were hosting forest parties pretty regularly, as the established club scene in Oslo were almost exclusively playing house. So our little crew was born and our musical tastes would develop further over the next 3 years before starting the label. I think we were very lucky that we got our start with zero musical boundaries, just playing your own parties for a mostly uneducated crowd was essential to form our now progressive approach to club-music, while simultaneously getting our musical education through the record shop Filter Musikk (owned by local trance legend Roland Lifjell). Probably the best second hand shop I have ever visited when it comes to early 90s records.

Filip (Oprofessionell) was already producing for some years then, and we decided to just self-release his first EP. There has never been a bigger plan for anything we do, as it's a natural thing and I think that also is the only way to do it. We never intended to be a trance or a techno label, and I am sure it will continue to evolve wherever it wants to go.

The roster of producers in UTE are predominately from Norway, and the releases often showcasing a mix of styles and BPMs, which seem to resonate well with both Techno, Trance and other emerging underground scenes. How do you define the sound?

If I had to put it in a box it would definitely go under Trance, but that also depends on your definition of the word and genre. Personally I don't find the post late 90s to 00's "hands in the air" sound 'trance' inducing at all. But for most people that sound is the definition of the genre.

In the early 90s you would hear Trance, Techno and Goa mixed together and I think we want to go back to that spirit and avoid silly taste, genre and tempo restrictions. I find it very uninspiring to listen to the same genre and tempo all night.

You could call it Norwegian, in the sense that it's heavily inspired by the nature we are so lucky to have right outside our door. And also a big inspiration from the local legend Biosphere, who I think is the master of putting Norwegian nature and fauna into audio.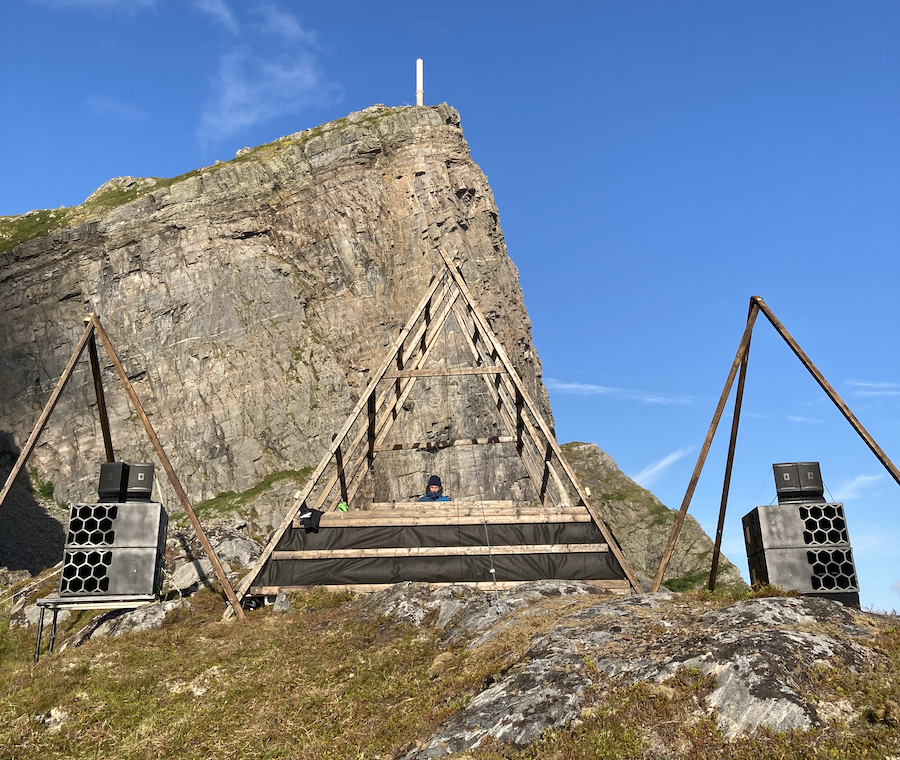 UTE event


It's fair to say that a common story has emerged with modern music, where labels and producers especially have abandoned the idea of creating a meaningful income from track sales. This is especially true for the underground scenes. But with the rise of Bandcamp and an increase in appetite for vinyl - two things your label is very much involved with - are you seeing the reason to be more optimistic about revenue generation for artists within the scene?

If you press and sell 300x records you are still losing some money, and 500x is where you break even and make some hundred Euros max. So we are not pressing records because there is any money in it, and generally if we wanted to make money we would not be operating in a very niche market. Luckily Bandcamp has provided this fantastic platform that has turned into our only income during the pandemic at least. It's enough to pay for mastering, graphics and studio rent but that's mostly it... Nobody has ever taken money from UTE into their own pocket. In over a year we made less than 60 Euros from Spotify, so they can fuck off really. Hard pill to swallow to put our music there but that's where most people listen to music and we got a lot of requests to put it up there.

That driving force of passion, rather than profits, can really be felt I think. I see it in the beautiful release artwork too! Who is the designer and why is artwork important to you?

We use quite a few designers actually, some from our crew and some external. With our main ones being Ross Paul and Haider Ahmad. And for Translusid and club posters I often do them myself.

At least for me, digging in record stores is mostly based on what I see, unless I recognize the label or artist. And looking at the artwork already sets an expectation to what you are about to experience, so if the artwork is not to my tastes the music often is not either.

In my experience good artwork in Trance music started to decline around the same time as the music did. But I guess it was a huge creative migration from the genre, I assume they did not want to be associated with something they could not identify with anymore. But the combination of people coming into a sub-culture for either social or capitalist gain will always lead to the same outcome I'm afraid...

What's the Norwegian electronic music landscape like right now?

There is a lot happening in Oslo at the moment, which is nice considering it's been quite dead for many years. With COVID, the forest-rave scene went from 4 to 5 a year, to 2-3 every weekend, with all kinds of genres. But a lot of new promoters means that our good run of four years is coming to a close, it's just a matter of time before something goes wrong and the Police will hit the scene hard again. But we are enjoying the peak while it lasts haha! The forest parties we host are not legal, but we also don't sell alcohol and try not to bother anyone nearby so the police are very nice about it. The forest is also free to anyone here in Norway. The turnout depends on the event, but in the forest we try to keep it under 700, and it usually ends up around 500-600.

Most of our crowd is 20-35 and the biggest chunk is around 25, at least the ones attending our events. It's definitely the newer generation experiencing this music for the first time, and that is also what makes it so special!

Norway in general has been an excellent export in underground house music, and still has a thriving scene here. But with an influx of wallpaper music the scene felt pretty dead for a good couple of years… the police are also to blame for that... They targeted techno nights for drug busts leading to the bigger venues to book less "offensive" genres like Tech-house. At the moment you can find parties for most tastes, but the faster style is having a moment right now. Check out The Villa, Blå, Kafe Hærverk and Jaeger if you come to Oslo.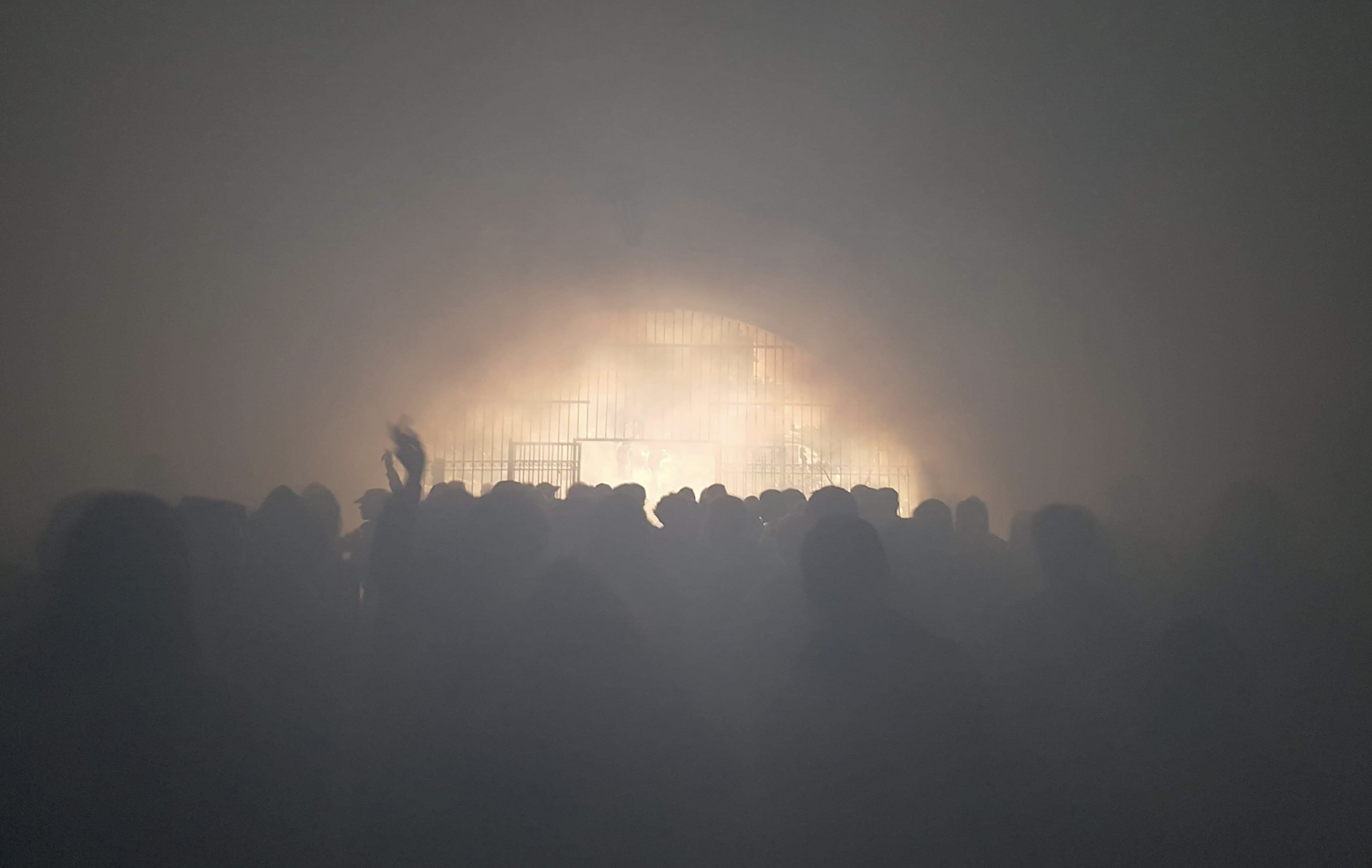 UTE Oslo event


Alongside running the UTE label, you also produce a lot too, with different aliases and styles. What's your producer journey been like so far?

I produce mainly under the alias Ekkel for more club friendly tools and I have an EP coming up as "Manifest 2 B" for the more progressive and experimental cuts. But I really prefer to work with others though, as part of Dosadi Experiments, Ipeo and Solar Alliance. I have been a DJ for 4-5 years without getting properly into producing alone, but still going to the studio and learning/jamming/hanging out.

When I moved back from Copenhagen and we got a studio set-up I would do 7-13 hours almost every day for a year and I finally got into the process. But Mikkel and Filip have been making music for many years, so producing and learning from my favorite musicians has been a nice shortcut.

In the last couple of months, Mikkel and Filip have been doing these marathon sessions together as Solar Alliance. We rent a cabin in the mountains for 2-4 days and have a jam going from the moment we wake up until we go to bed. Personally I think a lot of the most interesting music from UTE has come from the deep hours during those trips.

And we like to produce anything really, there is no thought on where it's going before we start or where it will end up. Often we pick a random tempo and take it from there, but expect a lot more varied stuff in the upcoming months. I think our style is a mix of every single musical influence we have had during our life, but heavily inspired from digging through early-trance, goa-trance, ambient, dub techno. So put all those in a blender and you have an idea.

I think we create solely because it is super fun to make music, but we often seem to fall into the introspective part of it, and that is also the music that has attracted me my whole life. Going inward and releasing feelings/memories is what makes music so interesting to me. But creating melancholic and/or euphoric music is also very tricky, because it's really easy to make it cheesy. Like we could produce super classy hypnotic trance and stay on the safe side, but I think the more playful and careless approach makes for better music and is way more fun.

What kind of production set-up and process do you guys have and use?

In the UTE studio we have all hardware synced and ready to go with Ableton as the master clock. And our process is just to jam and keep adding layers while trying not to pause the music too much, and all nit-picking is done in the mixing and arranging process. I would guess 80% of elements other than samples come from external instruments. And I really agree about the software bit, some people really can make it work but I am not one of them...

A big chunk of modern techno and trance sounds just overproduced, dead and soulless because it's just too perfect. Recording a long take to audio from an external synth will include natural flaws and "mistakes" that you could easily fix in a VST, not having that opportunity makes for a more human and relatable sound imo... You can draw parallels to speakers, listening formats(vinyl), photo/videography etc. Analog comes with natural flaws that just makes the experience a bit more relatable. No tree, person or any organism is 100% the same or perfect so I think our brain gets uncomfortable with perfect duplication of anything.



If you could choose 10 tracks to be included in a top 100 all time Trance list what would they be?

Super hard question, but here is the first ten that comes to mind! Classic Anthems only

Robert Leiner - Aqua Viva
X Cabs - Neuro
LSG - Netherworld
Ramin - State Of Suspense
Eternal Basement - Taking Place In You (Meditation Mix)
Nico - Anouk
Third Eye - New Life
Cosmic Baby - Fantasia
Artemis - Inverted Humanism
KURO - Thunder Storm

If you had to choose 1 trance compilation, 1 trance album and 1 trance label discography to take with you to a desert island what would it be and why?

For the compilation I would bring UTECD002 for the memories, and by stretching the definition of trance to ambient I would bring "Global Communication - 76:14". For the discography I would go with FAX records!

What's the best music party/event you've ever been too

Endurance at the old air-hangar in Copenhagen. Otherworldly.

If you could collaborate with any DJ or artist (past or present) who would that be.

Pete Namlook but I would just observe and revel in the presence of a god!!!
---
Thanks so much to @Teo Bachs for taking the time, and for all the hard work with UTE. It's labels and collectives like his that give me hope for the future of underground electronic and Trance music. This is where the change will truly come from, we believe.

- TF
Last edited: