Joined

Sep 7, 2022
Messages

194
Thanked

130
Age

46
Location
Website
Hey

@Bobby Summa

thanks for the words. The 'underground' part of the label is pretty arbitrary I guess, but just us saying we will try and focus on sounds that feel more underground (not mainstream). I'll make the cover art look more underground (hopefully) and we'll focus mainly on Bandcamp as the primary distribution site. So yeah more of an ethos than anything.

I like the track you shared above, and the other one you shared in the production section. Your productions do sound pretty nice. I recommend continuing to post your tracks in the other section and we can give feedback. If you make classic sounding stuff that sounds good we will sign it for sure.
Nice.
I have a few ideas of things that could possibly help fund the label. Im not experienced in such things but just if its okay put a few ideas down about the label, as i realise a non profit type approach can like you said mean actual slight loss sometimes.
i am not particularly experienced or expert in such things but my father used to be a Chartered accountant who i did work for a little while.
im also not sure what has already been done for the label.
——————
I believe Not for profit organisations are usually taxed less or tax exempt.
The URL for trancefix is dutch so this article may be useful as in Netherlands a foundation or in Dutch, a 'stichting' could possibly be a way to set it up if income goes back in to the cause.
Read what is required to set up a foundation (Dutch: stichting), if you want to support a social or non-profit cause in the Netherlands.
business.gov.nl
Crowdfunding may be able to be used in some way.
If a website or Facebook page is set up, trancefix members could promote it by posting links on their timeline etc or story.
I've actually recently joined a Dutch record (net) label called 'Deep Electronics' for an ambient track ive made for their next 'Ambient Sessions' podcast. They also release more dub techy dub house styles. Some artists make EP's. They operate on Bandcamp and soundcloud mostly. I believe this may have a non profit style set up. Might be worth looking at their pages, heres their bandcamp with links on their to other pages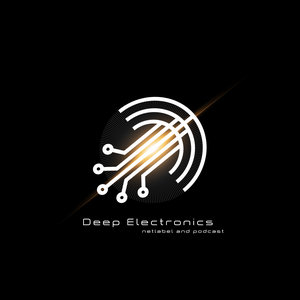 Join Deep Electronics' community to access exclusive messages from the artist and comments from fans. You'll also be the first to know when they release new music and merch.

deepelectronicspodcast.bandcamp.com
i was wandering if potential artists should create their own post / feed / thread on trancefix where they can post tracks they think might be worth releasing on trancefix record label and to get feedback from the comunity.
I may start a thread in the production pages of my own tunes.
cheers