Joined

Jul 19, 2020
Messages

126
Thanked

82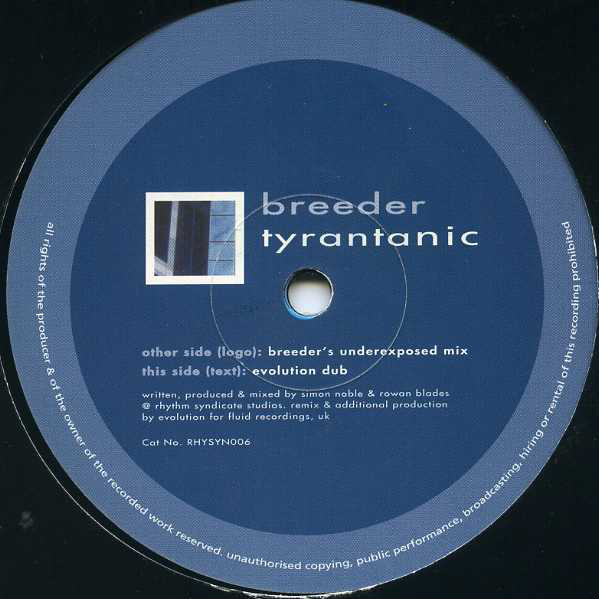 Release Date
: 10 April 2000 (Original Release) | 15 April 2000 (Remixes)
Catalog Number:
RHYSYN006 | RHYSYN006R
Breeder's Underexposed Mix
Evolution Dub
Ocean Wave Remix
Slacker's Kingdom Come Mix
As much as I like the other mixes, Breeder's own will always remain my favourite. It's just so damn good. I may be biased towards it because of that absolutely sick transition between it and Stage One from the beginning of Northern Exposure Expeditions CD1. But that's by the by.