The Digital Blonde
-
N3ON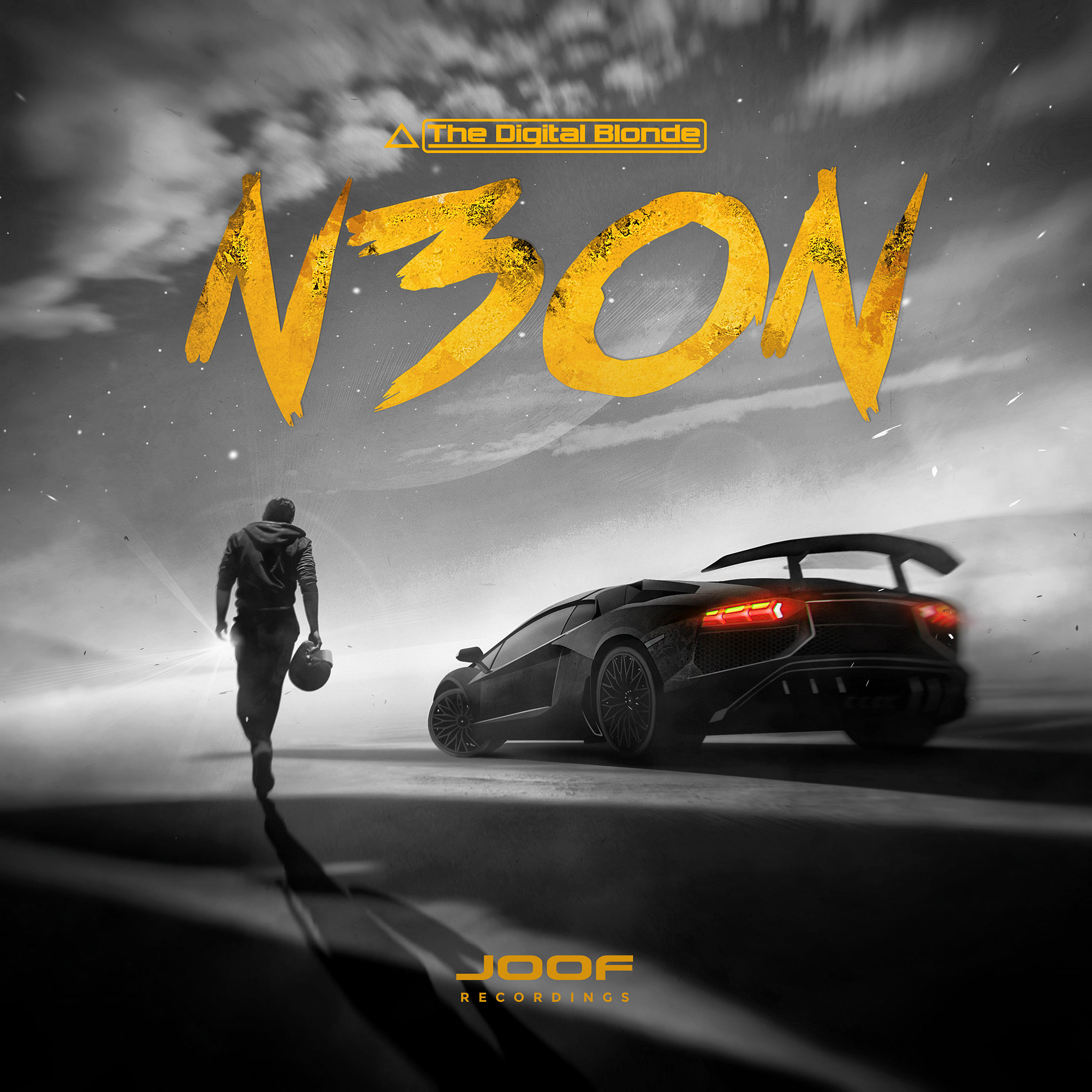 At over three and a half hours, this is Ricky Smith's third and likely, the last installment to the NEON serie.
The man himself started producing back in the 80s, his first release being under the alias 'New Egypt'.

He has achieved recognition and respect, after releasing what went to be hits, 'Electra' and 'Legato'.
In 2004, Ricky joined John 00 Fleming, forming 00.db, which has soon become a successful duo.
Since the early 00s, Ricky released most of his productions on John's label Joof Recordings.
Currently, a new 00.db album is in the making, likely to be released in 2022.
Ricky is one of these most experienced and unique producers on the Trance scene.
And man is he good at it !
Having kept a good eye (and ear) on N3ON as it was coming to life,
I had the expectations that this was going to be a major album.
Let me tell you, it hasn't let me down. It even exceeded my hopes!
To be honest, I wasn't a fan of the first NEON (2018), it just didn't vibe with me.
The second one, released a year later, was a much better listening experience.
Actually, I ended up selecting one or two tracks, for my regular playlists.
So, when the third album was announced, I was like, bring it on man!
Fast forward two years later.
After a few Facebook teasers and a stellar guest mix on JOOF Radio,
on the 9th of September 2021 we've finally got to enjoy the new LP.
It did require some skill, to find over three and a half hours,
for a back to back listening session of this
beast of an album!
My first listen was into about 1/3 of the album, on studio monitors and rather low volume.
The starter, 'Balerika', surprised me with it's Balearic sounding Guitar intro.
Well yeah, I should've been expecting, based on that title
At a massive nearly 17 and a half minutes, this track never become boring,
because of the way it kept evolving and evolving.
It married some vibes, which I've never expected to go together well.
After a strong intro,
'Age Of Confusion' followed and became my favourite track on the album!
PHWOARRR !!! Blow me away, it did!
The huge, fat beat led me to a climax of pure, never ending bliss.
At this point, I thought, wow that's as good as it can get, for the beginning of the album.
Honestly, I was a bit afraid, that the next tracks could have a difficult time to keep up,
hold on to such high energy and great quality!
Ricky's solution?
It went deeper, sideways, even darker and more menacing.
There's a reason why there's a Lamborghini featured on the cover
of this record. Because we actually get taken on a heck of a ride,
an exclusive and exciting ride in a super car (super album).
It takes some turns sharply, and some others gently.
It accelerates and slows down,
Your driver Ricky, passes through tunnels, crosses bridges.
TDB sculpted both the car and the driver,
and as a passenger, I appreciated the magical, beautiful places
he chose to take me to.
Many of these places are linked to personal memories of his.
Throwback to a young man, growing up, in his synthy world of music.
Night streets, lit by thousands of neon lights,
distinct smell of petrol fumes, passing through the nostrils.
Thanks for showing me your inspirations, it was a fun, to say once again,
one heck of a ride !!
It's rare that I'm thankful for the extra long duration of tracks.
And believe me, I really am, in this case!
In today's world, commercial tracks become increasingly shorter,
concentrating on a premature climax. Ricky has done the exact opposite.
All these 17, 13 minute tracks here, aren't force-extended.
They are... Fully unfolded... I think it's a good way to describe it.
At no moment, no part, something feels too long.
The wonderful progression of intros, teasers, breakdowns,
builds, main parts, second climaxes, outros...
N3ON has this all and excels at it !
After three listens at normal volume,
I gave it a go with, to say it lightly,
enhanced listening volume...
Which approached the loudness of a disco,
but without introducing any distortion.
That's when I discovered this album anew.
That's right, this album wasn't meant for quiet listens!
I say that with confidence. Played loud, this album goes through yourself
in a very powerful way and unfolds even further, showing 'hidden' bumps in the road,
lights and turns, that you else wouldn't notice...
N3ON kind of makes me feel, like I have Synaesthesia!
I bow down to my knees.
Thank you
Ricky
,
JOOF Recordings
, for providing us this masterpiece,
in these days, abundant with forgettable stuff.
It won't be forgotten,
for, I hope forever.
Purchase link:
Beatport
Album mini-mix / demo:
​
Last edited: