This is one of the few I remember myself.
Adam Ellis feat. Crystal Blakk - All in Your Mind
Released on VII Vol. I in 2018, and Giuseppe Ottaviani signed it to his label GO Music not long after. What Adam forgot to tell however, was that it wasn't an original track of his, but a remake of
All in My Mind
by Kevin. When GO found out, he posted this: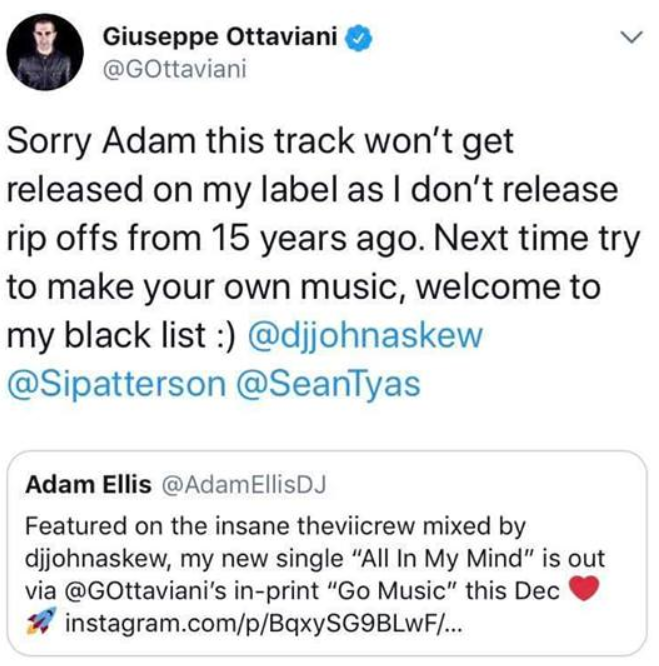 It lead to a lot of drama happening in just a few days, but I think Adam handled the situation pretty well: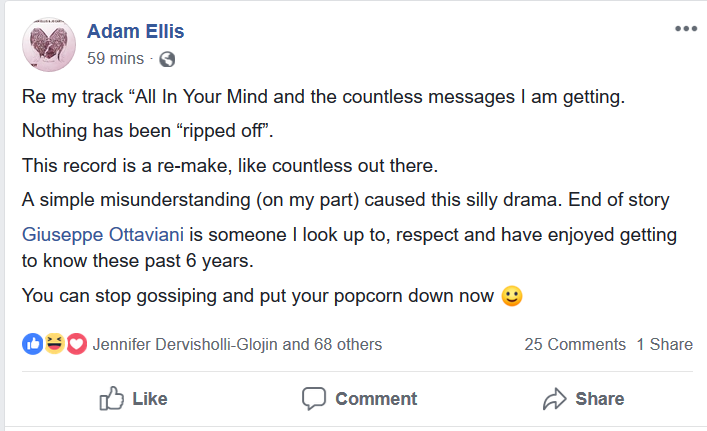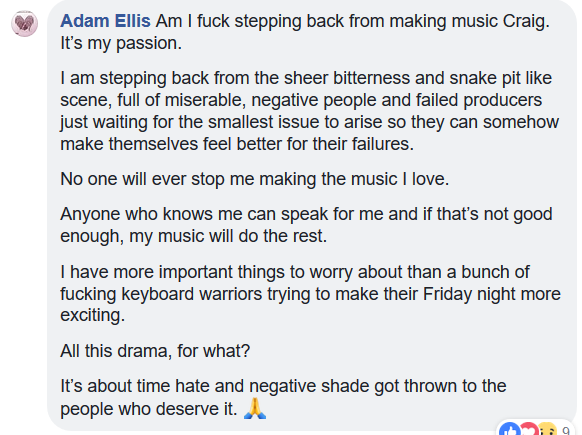 I personally think both are at fault here, Adam obviously should've mentioned that it was a remake but at the same time GO should've asked him about it before making any accusation as well. The extended version of the song has never been released as far as I know.