Mar 25, 2021
73 Posts
10 Thanked
Website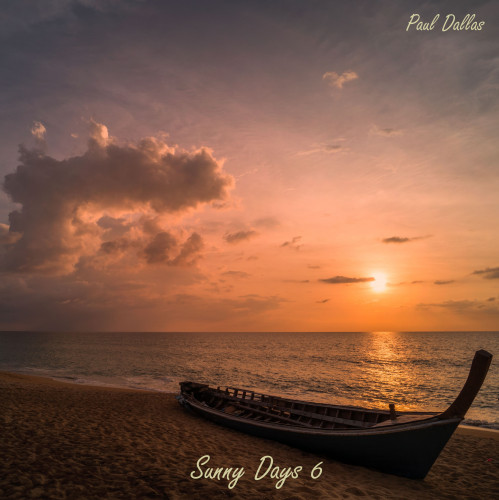 Greetings in summer 2023, my dear listeners! When I only started working on new Sunny Days chapter, I thought - how fast time is going! It's already sixth chapter of it.
First part as always with classic trance in summer vibes & hypnotic sound from the middle & end of 2000s.
Second chapter is full of bright uplifting trance tunes from 2022-2023 years. Enjoy your sunny days!
Tracklist
Part One:
01. Bobina - Lazy World
02. Jan Gustafsson - Future History
03. Opticane - Valley Cruiser
04. Sonicvibe & Mike Shiver - Lunation (Masters & Nickson Remix)
05. Jonas Steur - Silent Waves
06. Stoneboy - Bewitched To See The Sun (Summer Rain Mix)
07. Insigma - Avalon
08. Matt Darey feat. Izzy - Eternity (Alex M.O.R.P.H. Remix)
09. Menno de Jong pres. Halcyon - Watermark (Inner & Outer Mix)
10. Octagen & Hydroid - Within (T4L Remix)
11. Re:Locate - Waterfall
12. Leon Bolier - My Precious (Mesh Remix)
13. Drax & Scott Mac - Must Have Been A Dream
14. First State - Sierra Nevada
15. Ferrin & Morris - Vienna
16. Duderstadt - Mahananda
17. Active Limbic System - Vanity
Part Two:
01. The Noble Six - The Oracle
02. Ciaran McAuley feat. Eddie Pinero - Permission To Exhale
03. Roger Shah with Stoneface & Terminal - Triumvirate
04. Daxson - Before It's Lost
05. The Thrillseekers pres. Hydra - Standing On The Edge Of Space (Cold Blue Remix)
06. Factoria & Gregor Burney - Mergence
07. Gadolan - Fullness
08. Key4050 - Higher Sense
09. Osman Mousa & Blue5even - Soaring Lights
10. Bryan Kearney - The Things We Should Say (Solarstone Pure Mix)
11. Ralphie B & Frank Waanders - Punching The Air
12. Sunlounger - Sunsets & Bonfires (Roger Shah Uplifting Remix)
13. Sam Cydan - Finding Our Home
14. ReOrder & Ian Standerwick pres. SkyPatrol - Folding Your Universe
15. Factor B & Arielle Maren - Connected
16. Transaphonic - Tachyon Theory
17. Chris Element - Decade
18. ALIGASH - Moon Bay At Sunset
19. Aimoon pres. 2trancY - Dream Theme
20. Jak Aggas - Rogue One
https://soundcloud.com/pauldmitriev%2Fsunny-days-6-part-one10-07-2023
https://soundcloud.com/pauldmitriev%2Fsunny-days-6-part-two10-07-2023